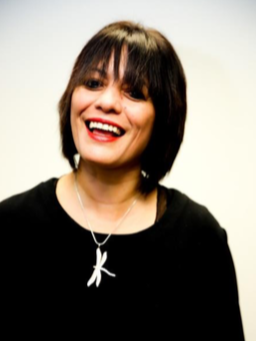 For Māori communities, whānau (the family unit) is first and foremost.
Māori are the indigenous people of New Zealand, making up 16.5% of the population. The health and social statistics for Māori are staggering and show the appalling inequalities and hurdles they face to access quality services and opportunities. For example, Māori are two-and-a-half times more likely to die from diseases that are potentially preventable with timely and effective healthcare. And they are overrepresented in incarceration rates, negative health statistics, and material hardship, to name a few.
Whānau Ora is a policy adopted by the New Zealand government as a recognition that standard ways of delivering social and health services were not working for Māori families. It is a Māori, strengths-based and family-centred approach to wellbeing, and focuses on whanau, the family unit, as the decision-makers who determine their goals and aspirations.
The Whānau Ora Commissioning Agency (WOCA) is funded primarily by Te Puni Kokiri, the Ministry of Māori Development, to deliver Whānau Ora. We do this by commissioning programmes designed to respond to community needs through a network of more than 80 providers. Within these partnerships and the commissioning framework, we continually try to develop innovative and whānau-centred activities that positively change the lives of our whānau.
Finding what matters
Since its inception in 2014, WOCA has asserted that there is more to a thriving community and nation than economic measures. Within the indigenous space, WOCA has initiated and led the conversation of what to measure, to ensure that the things that matter to whanau are brought to the forefront of best practice service delivery. This is because our focus is not just on today, but for tomorrow and for future generations of whānau.
Our focus is not just on today, but for tomorrow and for future generations of whānau
The problems are complex, and the solution isn't simple. To make progress, we have to seek answers to some difficult questions:
Are we meeting the complex and changing needs of our communities and whānau? How can we be accountable to our whānau and investors at the same time?
How can we deliver more efficient and effective services and solutions?
What change is required to meet the needs of the communities, investors and service providers?
How can we best measure and report the effect of our actions?
To answer these, when WOCA was set up we started by scanning existing metrics. We came across several tools, of which the social value approach best resonated and aligned to our beliefs, mission and core principles.
The principles of social value are embedded in our strategy and operation. For instance, we developed our own indigenous outcomes framework and measures to guide and manage the implementation of our vision and activities. These bring us even closer to communities and whānau so that we can gain a clearer understanding of what changes they value most. For example, at the whānau level, we support whānau to determine their goals and provide pathways to achieve them by navigating and connecting them to the services and resources. At a community level, the whānau and communities identify their common interest and we have supported the development of collective impact initiatives to bolster the impact on the community and whānau.
At the heart of our commissioning approach is the belief that when outcomes have been identified directly by whānau, they are well placed to have a strong sense of ownership of the resulting transformation for them and their whānau. Hence, achieving outcomes for and with whānau are much more likely to be sustained in the long term.
When outcomes have been identified directly by whānau, they are well placed to have a strong sense of ownership of the resulting transformation
Test and learn
The journey is not easy and has its fair share of bumps. We are in no way immune to the pressures of funding and traditional ways of operating. Consequently, we have had to remain flexible enough to respond to our environment while remaining rigid enough to keep our core values and the values of our whānau intact.
We believe that a transparent, iterative, 'test and learn' design approach is needed to respond to the ever-changing needs of the whānau and be accountable to them and the investors. This starts with a deep understanding of the needs of the community and people. It means supporting a variety of service providers to develop a range of potential solutions taking different approaches. It means developing partnerships and working together for a sustainable long term change. It implies acknowledging the successes and failures, and committing to being honest and open to 'what works, for whom and where'. It means sharing what we've learnt and building capacity to move forward and adapt to the times.
At the Whānau Ora Commissioning Agency, we're committed to playing our part in supporting the journeys of our whānau to achieve their goals and aspirations. For this, we'll continue to advocate the needs of the people to agencies and investors, examine relevant investments and practices, and to have an honest, open conversation about what's worked and what hasn't. Looking to the future we're excited to carry on to embed this movement of social value into the ecosystems that design, support and deliver to the people, because: He aha te mea nui o te ao. He tāngata, he tāngata, he tāngata. What is the most important thing in the world? It is people, it is people, it is people.
This article was originally published in Pioneer's Post and is shared here with permission